Benefits using eTIR
The benefits from the use of the electronic TIR procedure, the eTIR international system, are multiple for all the stakeholders...
More
Ready to join?
Is your Customs Authority ready to join the eTIR International system?
Then contact the TIR secretariat to start the interconnection project.
More
Benefits using eTIR
The eTIR system offers benefits to all actors involved in the TIR system.
---
First, it brings additional security and risk management opportunities, thus reducing the risk of fraud.
---
Second, advanced international cooperation will allow all actors to significantly reduce their administrative burden and to maximize the benefits of integrated supply chain management.
---
Finally, the provision of advance cargo information and the exchange of information in real-time will speed up the TIR procedure.
eTIR Objectives and Advantages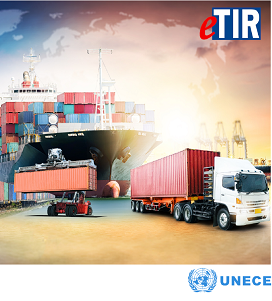 This document describes the I1 - Accept guarantee request message, and the I2 - Acceptance results response message of the eTIR international system web services.